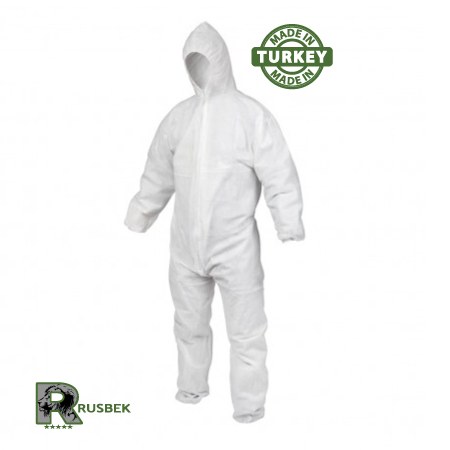 Antistatic and chemical protective coverall
with hood and zip fastening against dirt.
The protective suit is made in the highest possible quality. It reliably protects against chemicals and liquids when sanding, painting, sanding or casting.
SMS material with lamination (50% polypropylen, 50% polyethylen)
three-piece hood with protective tape
liquid-tight seams all over the suit
elastic waist and cuffs around the wrists and ankles
double zipper protection
three-part crotch
chemically resistant with certification 5-B and 6-B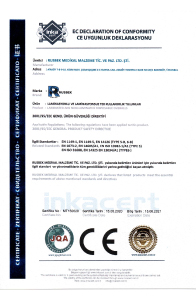 Quality Standard
EN 1149
EN ISO 13982-1
EN 13034
EN 14126
EN 1073-2
Application: Hospitals, Agro industry, automotive, construction, aviation, electronics, maintenance, sandblasting, etc.
Packaging: 1 piece